SHOP FRENCH MACARONS & GOURMET COOKIES
NOV 21 & 22: 10am – 6pm
Thanksgiving Day: 11am – 1pm
NOV 24 & 25: 10am – 5pm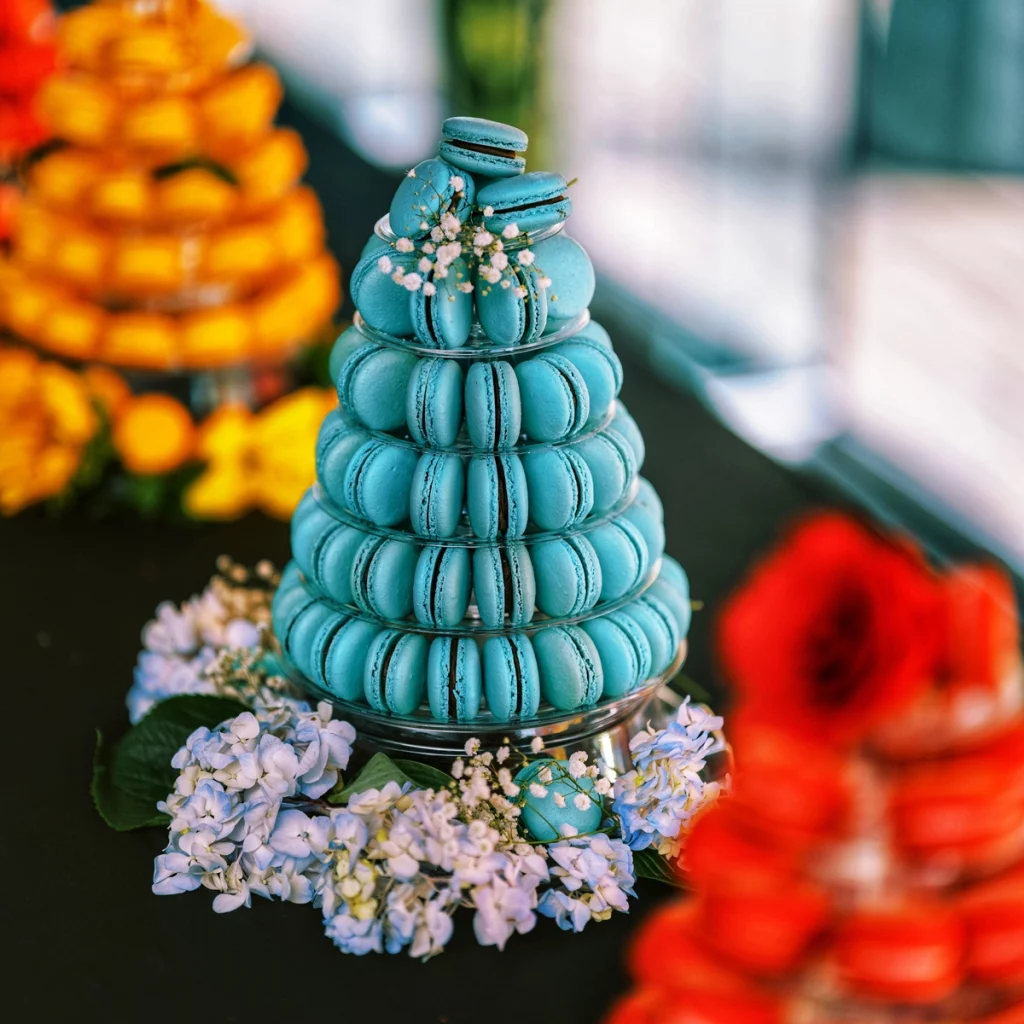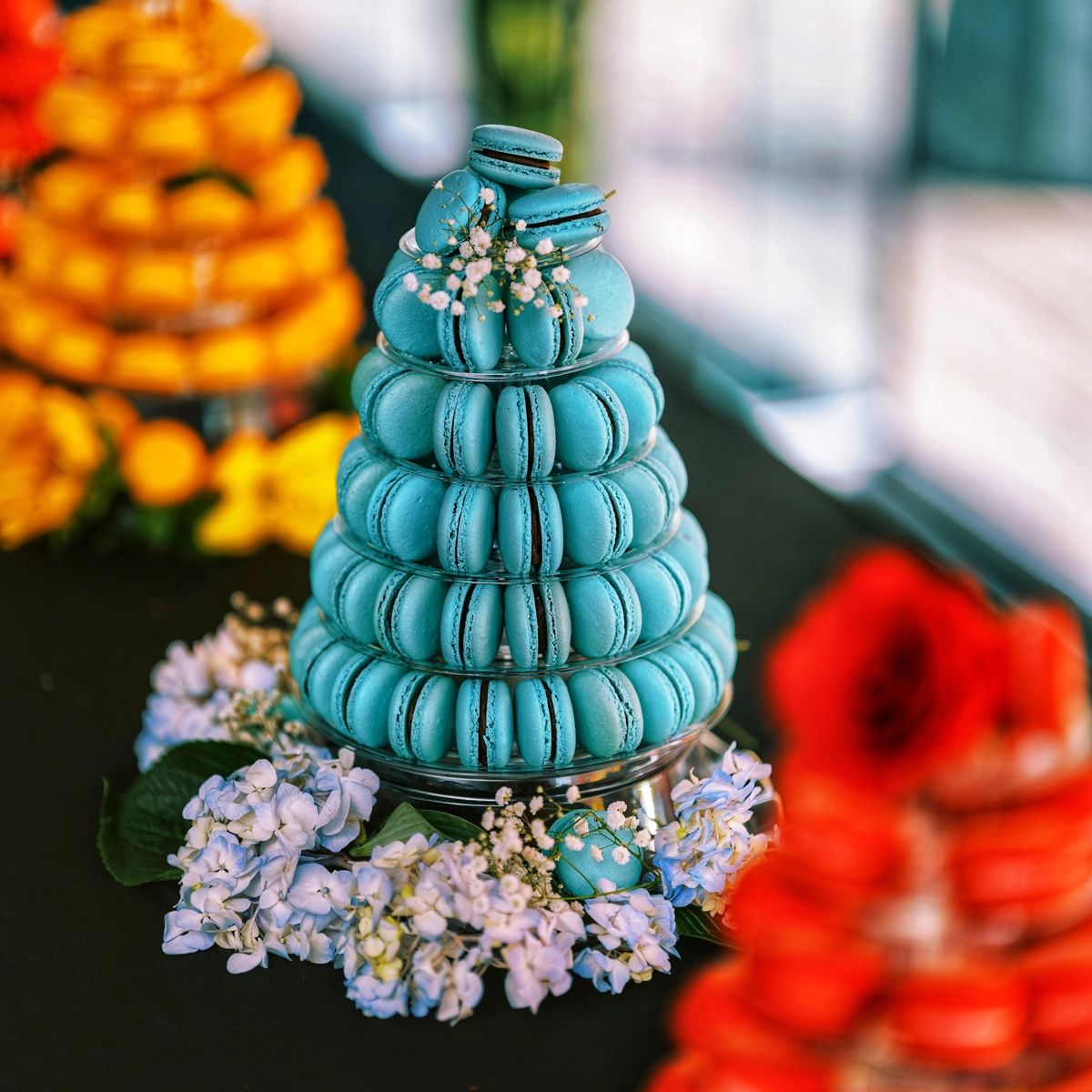 Recently Featured at the Porsche 75th Anniversary Party!
Porsche Exchange celebrated the 75th Birthday of Porsche with our macaron towers! We created custom colors to match the Porsche palette, and combined them with unique flavor combinations and flowers to match. 
Macaron towers are a great way to elevate your event or celebrations!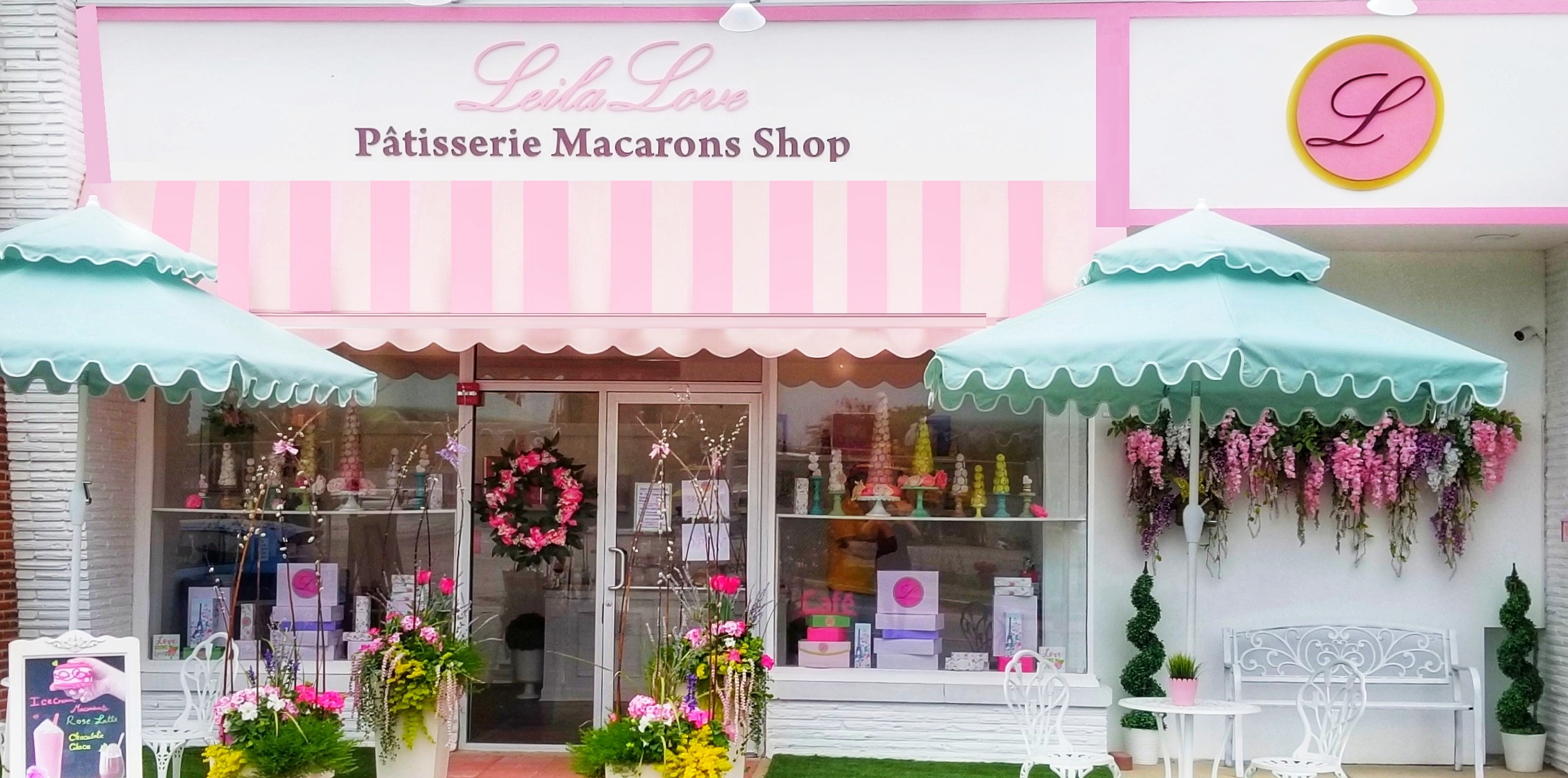 LeilaLove French Macaron Patisserie Location
510 Higgins Rd
Park Ridge, IL 60068
(847) 518-5003 
Regular Store Hours
Tuesday – Saturday: 10am – 5pm
Sunday: closed
Open on select Mondays – please check our Google Business listing for Monday and holiday hours
Most Delicious and Amazing😍!!
"I wish that everyone could taste their Macarons!!" Said my 10 year old that I surprised with these for her birthday. I was worried about that current conditions with things but I did my research and it proved they were using precautions. They look like such a sweet family. My daughter also says the outside is just right crunch and the inside is a very creamy deliquit flavor, it's just magical!! We love the packaging!! And the decorations on them. Wow! Order from them you won't regret it. Thank you for the wonderful experience for my daughter's only 10th birthday wish! She said she can mark that off on her list.
Amanda Hidy
May 2, 2020
Best tasting macarons i ever had!
So please with the packaging of the product and they came all the way to California with no broken macarons! They were so good i ate the whole box of 16 in one day! And i got a personal note that was so sweet. I also received a code for 20% off for my next order but the code isn't working. Oh well they were so amazing I'm okay with paying full price! 🙂
Alyssa Hamiel
May 16, 2020
Amazing tasting macarons
I won the macarons in a Stuff Your Contest contest. I am very pleased with my macarons. They taste so good. And are very light and airy texture. The macarons are so fresh! My family loves the variety of the macarons. I was pleased with the extra care taken in the packaging and shipping. The macarons were individually wrapped and placed in bubble wrap. I would recommend Leila Love Macarons to everyone.
Jayne Jageler
December 3, 2019
Really Exceptional
These handmade cookies are the most delicious I have ever had. I cannot believe there is anyone who makes better macarons anywhere in the world. However, though your packaging is smashing beautiful, it is too much for this environment. Please consider streamlining.
Miriam E Felsenburg
December 9, 2019
Delicious!
My sister got me a variety box for Christmas. It shipped to Michigan and then to Washington state and arrived to me in perfect condition! They were absolutely delicious! Thank you!
Amanda Butler
January 4, 2020